Lukashenka Places Personal Responsibility For Economic Growth In Belarus On Rumas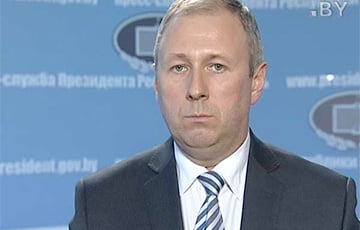 The relevant decree has been signed by the dictator today.
Prime Minister of Belarus will be personally responsible for ensuring the economic growth of the country mainly by means of external demand, the press service of the dictator informed interfax.by.
The corresponding decree was signed by Belarusian ruler Aliaksandr Lukashenka on May 20.
"The criterion for effective export activity will be to ensure the commodity and geographical diversification of supplies, as well as the increase in exports of goods and services at a rate outpacing the growth of imports," – the statement reads.