Maryja Tarasenka: Decree On "Parasites" Is Invasion Of Privacy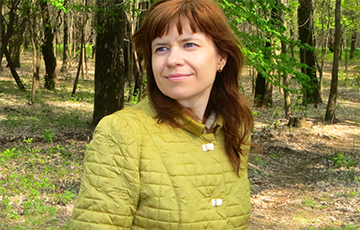 The Dobrush District Executive Committee got scared of a protest demonstration.
The Dobrush district executive committee banned Homel resident Maryja Tarasenka, known for her lawsuits against "parasite" commissions, from holding a street procession in the central street of the district center, which was supposed to be held as a protest rally against the decree on "parasite" on May 25, Homel Viasna writes.
"A street procession along this street will create inconveniences and violate the safety of citizens," – first deputy chairman of the district executive committee Ruslan Sikorski informed the activist.
The applicant herself disagrees with the official, she is already preparing a complaint to the court.
"I continue the fight against the decree on "parasites." I want to draw the public's attention to the unconstitutionality of the "parasite" decree, which invades our privacy, leads to forced labor and discrimination, infringes on the rights of everyone to choose their occupation," – Maryja Tarasenka says.
We remind you that the Homel woman has filed applications for holding protest demonstrations in every district center of the region. Taking into account 4 districts of Homel, 25 such applications were submitted. A series of protests is supposed to be held in the form of street marches with the participation of up to 10 people in each. It is planned to use banners and slogans reflecting the purpose of the events.
Dobrush has become the first district center where the protest demonstration is banned. It will be soon clear how the officials have reacted in other districts.