Marius Laurinavicius: Lukashenka Has Made Belarus Hostage to Rosatom
12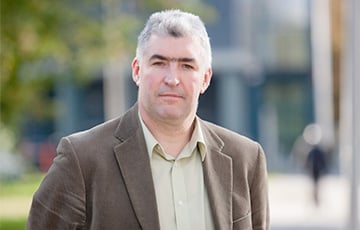 Lithuania will continue to fight against BelNPP.
This was stated to Charter97.org by Marius Laurinavicius, a senior analyst at the Vilnius Institute for Political Analysis.
- Lithuania is about to reach the final of presidential elections. What position do you think the new president of Lithuania will take on BelNPP? Do the views of presidential candidates Ingrīda Šimonīte and Gitanas Nauseda on the issue differ?
- I do not think that their views on Astravets NPP differ. The same policy as now will be pursued. Lithuania adheres to several main positions.
The first position is that the best thing for Lithuania is not to have this nuclear power plant, because it is not safe. And all the incidents that occurred during the construction of the BelNPP indicate this. In cooperation with European partners, Lithuania needs to achieve greater safety in this regard, as well as transparency from the Belarusian authorities.
Second position: not to buy electricity from BelNPP. And this position is probably the major one.
Of course, Lithuania will publicly fight to prevent this nuclear power plant from being launched, but it is already unrealistic to do so at the moment.
- Given that Poland and Lithuania have officially stated that they won't buy electricity from the BelNPP, what would you advice Lukashenka in this case?
- Mr. Lukashenka won't listen to my advice. Russia has much more influence on Lukashenka than Lithuania. I do not think that Astravets NPP is a Belarusian project. It is a project of Rosatom. Lukashenka has made Belarus hostage to this project. The BelNPP will only strengthen Belarus' economic dependence on Russia. Therefore, Lukashenka should think carefully before putting the NPP into operation. But he won't listen to my advice. Belarus is formally an independent state, but in reality it is not.