Bogdan Yaremenko: Zelensky Made Tactical Miscalculation, But He Still Has Strategic Initiative
14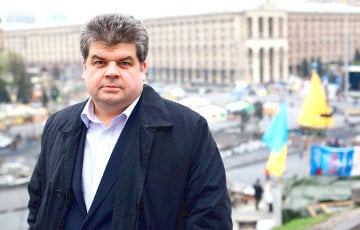 What does the Verkhovna Rada's refusal to consider the draft laws of the President of Ukraine mean?
The Verkhovna Rada of Ukraine has not put on the agenda the draft laws of President Vladimir Zelensky "On Amendments to Some Laws of Ukraine in connection with Changes in the Electoral System for the Election of People's Deputies of Ukraine" and "On Amendments to the Law of Ukraine "On Public Procurement" for Procurements During the Electoral Process".
The situation for the Charter97.org website has been commented on by the director of the Maidan of Foreign Affairs Fund and the head of the Kiev organization of the UKROP party, Bohdan Yaremenko:
– During his inaugural speech, Vladimir Zelensky said that in order to achieve results in changing the elites, it is necessary to change the rules and make the election process more transparent on the eve of the Ukrainian parliamentary election.
Therefore, the President of Ukraine has submitted two draft laws to the Verkhovna Rada today, which reduce the registration threshold to the parliament to 3%, as well as abolish such an institution as the majoritarian constituencies – that is, the elections should be held on the basis of party lists. However, these lists remain closed: Zelensky argued that they should be opened, but this requirement was not included in the final version of the draft laws.
The motives of the President of Ukraine are clear, but the Verkhovna Rada did not have enough votes to support such an agenda.
– What can it lead to?
– Technically, this means that early elections in Ukraine will be held, but according to the current legislation, without changes.
It is also possible that the president will try to summon another session of parliament.
– Can we talk about the growing confrontation between the executive branch head and the legislative branch of power in Ukraine?
– The conflict arises from the situation itself. There is a crisis of trust towards the old authorities in Ukraine, especially towards the Parliament.
Naturally, realizing the sentiments of the public, the president clearly stated from the first seconds of his presidency that he was ready to confront the parliament.
Technically, he has not been able to achieve a tactical result quickly, to change the rules of the game in the way he wanted to do it.
But I think that today's failure in the Rada is secondary for him. Perhaps, he was wrong that he could get an advantage over the parliament "at full speed." Of course, it would be better if he didn't have such tactical defeats. But in practice, it is more important for him to hold early parliamentary elections and get his own faction. And given the support he has in society, this should work out.
Therefore, strategically, Zelensky has not lost anything, and the initiative still belongs to him. He is in an active phase of fulfilling his pre-election promises. And not even the promises, but his own plan to strengthen power.