New Russian Ambassador Postpones Arrival To Belarus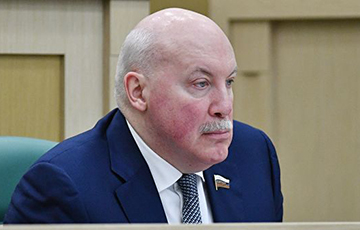 Earlier, Dmitry Mezentsev stated that he would arrive in Belarus in late May.
Head of the Economic Committee of the Council of the Federation of Russia Dmitry Mezentsev, appointed as the Russian ambassador to Belarus, will ask for the early termination of the senator's powers at a meeting convened on May 29.
"I'm already flying to Minsk on June 2," the senator said at a committee meeting on May 21, reports RIA Novosti.
According to him, he is already participating in the preparations for the Minsk concert for the Day of Russia, which is celebrated on June 12.
Last week, Dmitry Mezentsev announced that he would arrive in Belarus late in May. He believed that the issue of early resignation of the senator's powers in connection with his appointment to a new position could be considered on May 22. However, now the resignation has been postponed for a week.