Volha Nikalaichyk: Lukashenka's Rule Is Very Similar To Nazi Germany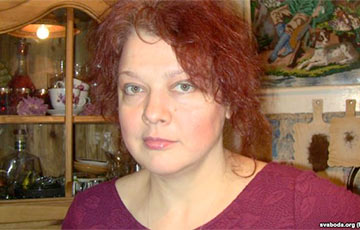 Older people ask - what did they fight for?
On May 22, a court trial of a social activist and director Volha Nikalaichyk was to be held in the Savetski District Court of Minsk, because on May 8, after honoring the memory of her grandfather, she laid flowers at the mass grave of soldiers who died during the liberation of Minsk.
Volha Nikalaichyk told Charter97.org about what was happening in the courtroom:
- I arrived 20 minutes before the beginning of the trial, a lot of people had already gathered there, the press had arrived. But suddenly the court clerk informed me that the trial was postponed due to the fact that the judge had read the report and sent it for revision. Because the reasons for the detention, indicated in the police report, in her opinion, do not correspond to the format of the court.
It turns out that even the judge could not understand on what basis I should be brought to responsibility. Indeed, it was written in black and white in the protocol that I was present at the cemetery because of honoring the memory of my grandfather near the monument to an unknown Soviet soldier who died in the battles with the Nazi.
Probably, the judge's hair stood on end because of the absurdity of what was happening - and she sent the protocol for revision.
I want to note that this time especially many people came to support me. It made me very happy. People were very impressed with the wording of the case (that I would be judged for honoring the memory of my grandfather, the front-line soldier), as well as with the fact that a month ago I was grabbed right in the street and thrown in jail for three days for simply posting the information about a public prayer near the Minsk cathedral in the social media. The last time, by the way, the protocol was sent back for reconsideration.