Lithuanian Customs Officers Foiled Attempt To Bring In Rocket Launch System From Belarus
8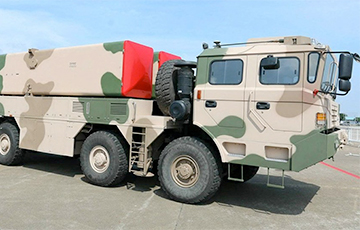 The elements of the missile system were imported into Lithuania from Belarus by two trucks.
Last Monday, Lithuanian customs officials prevented smuggling of the missile launching system from Belarus into the country, interfax.by reported on Thursday.
According to the service, the components of the M20 Missile Weapon System Model were imported into Lithuania by two trucks.
After checking the trucks by the inspection of strategic goods of the Center for Control over the Movement of the Armed Forces of Lithuania, it was decided to return the vehicles and equipment to Belarus in connection with the bans and restrictions on the import of military equipment.
Representative of the Criminal Customs Service Gediminas Kulikauskas told the BNS agency that the system of launching missiles was to be exported to China via the Klaipeda port.
The system got to Belarus from China by rail through Russia. It was exhibited at the military exhibition in Minsk.