European Games Instead of Potato Peeler
28
Iryna Khalip
24.05.2019, 8:43

22,713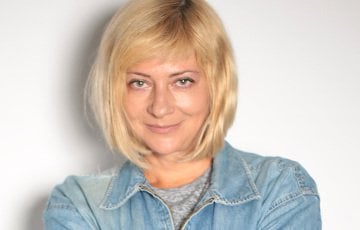 Gravity is the only law that works here.
I'm looking for a usual granola bar in the grocery store. I do not find it. I wondered if they were not on sale anymore. The seller nodded no and showed me it in a different package - a violent green. And against this creepy backdrop, a character on a bike rushes, and it is easily recognizable - the Internet-meme from the recent past named "high fox". Now, this fox is a symbol of the European games, and everyone and his dog change packages of their products, so that everyone coming to the store remembered: the European games are about to start, and the country is in full swing.
Thanks, but we do remember. We remember how the former Minister of Sports promised that the games would cost 30-40 million dollars (not rubles). We remember how the master of all ministers corrected it: not 30-40, but 50, but not more. We remember how $72 million appeared all of a sudden in the budget for this year, and a hundred million was spent by the end of last year. Of course, it cannot be forgotten.
And there is a kindergarten in Barysau, which has no potato peeler. There are 155 children. All potatoes are peeled by hand. Workers spend half a day to peel them like it used to be half of the century ago. And there is no chance of this minimum automation: the education department, the workers say, does not allocate any money. And it's a mystery whether the education department is so naughty or it really has no money. The second variant is more reliable, however strange it may sound.
Okay, one could blame greedy Barysau education officials. But the same situation is at school in Ostroshitsa, where Kolya Lukashenka studies de jure. It would seem that gold toilets should have been installed there just in case, not to mention all sorts of kitchen units. No way. A combi-steamer has been unpacked there for two years now. It's a useful thing, especially for cooking diet steam cutlets and baking buns. This is not a frying pan with bitter reusable oil. But such a modern unit certainly needs a water filter. And the local education authorities have not allocated money for it.
Couldn't they try for Kolya? It looks like the education department has no money for children, does it? Kolya Lukashenka does not need a school canteen, of course. And other children will do with sandwiches. And experienced school and kindergarten cooks have long been trained to make button soup. It's not about a lack of funds for potato peeler, not about senseless rusting of combi-steamer, but about our lives far behind the looking glass.
Some of them peel potatoes in kindergartens, while others - the same "public sector employees" - hide millions of dollars in their Ashmiany small apartments behind the dirty tiles under the bathtub.
They send notices to the disabled and spend millions on European games.
Mothers with many children are left without pensions - and let you, a rabbit, be supported by children now - and officials erect palaces in water protection zones.
A doctor for a bribe of $20 and an official for $200.000 are jailed for the same period.
Soldiers are killed without any war and war criminals are hidden here.
Even a bastard can become repressed here.
And gravity is the only law that works here. Otherwise, everybody would have left this place long ago.
Iryna Khalip, especially for Charter97.org