Lukashenka Cracks Down On Investment Climate In Belarus Again
24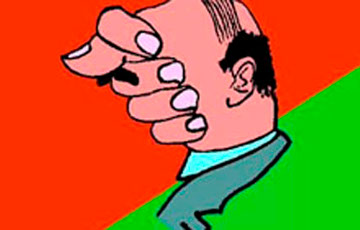 The dictator has told officials how to deal with investors.
On May 24, during the meeting on the improvement and development of the territories adjacent to the ring road around Minsk, Lukashenka instructed to develop the Minsk Ring Road and roadside areas more actively. This information is reported by Lukashenka's press service.
Lukashenka stressed that strict sanctions should be applied to investors who fail to meet their obligations.
"I want to warn: if an agreement has been made with an investor, he must fulfill his obligations. If not, tough sanctions should follow. As we have it as follows: if it doesn't work out, you come to Lukashenka and ask to switch the production. It is enough of this switching. If you haven't done it, be kind to bear responsibility," he says.
He notes that the terms of construction and external improvement of facilities must not exceed three years in any case.
"This applies to the houses and other facilities we are building. What's that: a village as a village, a street as a street – no, a certain investor has taken the land and started construction for five or seven years. Cars are going there – dust, dirt. This is not normal. If you want to build a house or a facility – please, here's a site for you, you must be prepared to build (first of all financially)the facility, and build this facility in three years at the most, do the landscaping. You don't even have to do it inside – it's your business. The main thing is to make it look normal, comfortable and not to disturb people," – Lukashenka said.
We remind you that the relations between the dictator and foreign investors have been developing very poorly, which has damaged the investment climate in Belarus.
Recently, Lukashenka has taken away the Vorsha Aircraft Repair Plant from the Ukrainian investor Motor Sich without a trial.
Among the high-profile cases related to investors – the case of Motavela, in which the owner of the plant and representative of the Austrian investor – ATEC Investment – Aliaksandr Murauyou received a prison sentence.