Siarhei Piatrukhin: We To Fight To End
5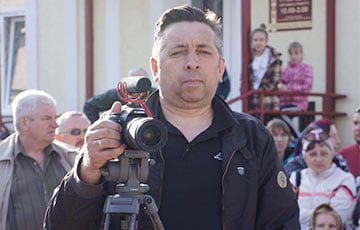 Brest blogger told about what had happened since the start of the struggle against the battery plant.
Brest blogger Siarhei Piatrukhin said that he appealed the decision of the district court, Radio Racyja reports.
We remind that on April 18th , the Leninski District Court of Brest passed a sentence in the criminal case against blogger Siarhei Petrukhin. He was found guilty under part 2 of article 188 ("Slander") and part 2 of article 189 ("Insult") of the Criminal Code of Belarus.
The blogger was fined 360 basic units (Br9180, or $4381). Piatrukhin was also obliged to pay moral damage to the employees of Leninski district police department of Brest in the amount of Br8500, or $4,250.
In total, Piatrukhin has to pay about $9,000.
"I appealed the decision of the district court to the Brest regional court, now I am reading the court records. The date of the appeal is not set yet," – Siarhei Petrukhin said.
– As you know, the collection of money for your fine was blocked on the MolaMola platform...
– Yes, because, they say, "inconsistency with the current legislation of Belarus" in terms of collecting funds for fines was revealed. I've collected about 1200 rubles to pay fines before they blocked the fundraising, but not only on this platform. I withdrew the money, but today I have minus 170 rubles on my card for some reason. I need to find out what happened in the bank. I'm in a lot of trouble right now. More trials, more fines.
Since the protests against the construction of the battery plant in Brest started, the amount of fines has already become huge. But we will fight to the end.