Tarasenka On Denying Sick Leaves To Families Of "Parasites": Absurdity Is Gaining Momentum
8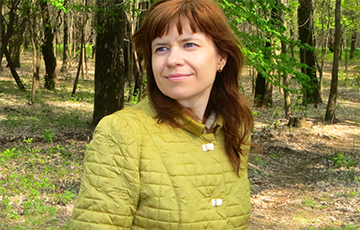 The "tentacle" of the illegal decree will touch everyone if we don't fight it.
Charter97.org has written about the situation when a working woman from Babruisk was not given a sick leave because her husband works abroad.
Recently, it became known that the sick leaves to the relatives of the "parasites" are not given officially.
At the request of Charter97.org journalists, Maryja Tarasenka, an activist of the REP trade union from Homel, has commented on the situation:
– When it came to Decree No. 3, a lot of people used to say: "This applies to those who do not work, we are fine, because we do work. But my opinion was different from the beginning. And I have repeatedly said this: the tentacle of the decree will touch everyone, and it will be very painful for any citizen of Belarus.
Judging by the recent events and the case with the sick leave, such a regulation will not be the last. Absurdity is gaining momentum!
– The authorities have banned the processions against the decree on "parasites" in the towns of Homel region. What do you intend to do in this regard?
– At the moment, the answers to my applications for peaceful marches in the district centers of Homel region from 7 districts are negative. But together with human rights activist Leanid Sudalenka we will appeal the decision of the local authorities in court. This is our right.
I will remind you that applications for peaceful marches were sent to 4 districts of Homel and 21 districts of Homel region.