Criminal Case Filed Against Mothers 328 Movement Activist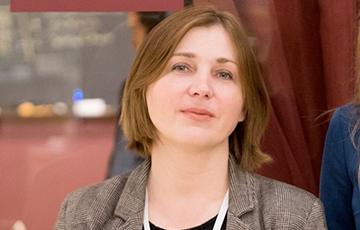 Maryna Matsulevich has refused to testify.
In the morning on May 23, activist of the Mothers 328 movement Maryna Matsulevich was detained in Minsk, the Human Rights Center Viasna reports.
According to preliminary information, the woman is suspected of committing a crime under Article 369 of the Criminal Code ("Insulting an official").
Matsulevich wrote about it on her Facebook page:
"The Criminal Code of the Republic of Belarus 369. Insulting an official. They have ordered the people, who don't even know this article, to seize the equipment.
Later Maryna wrote that she was being taken to the Central Department of the Investigative Committee.
An official representative of the Investigative Committee, Illia Basko, confirmed that a case under Article 369 of the Criminal Code had been brought against the activist of the Mother 328 movement, Maryna Matsulevich.
– The central district department of the Investigative Committee initiated a criminal case for insulting employees of the prosecutor's office under Article 369 against Maryna Kiselevich (maiden name Matsulevich), – Basko said. – Today, by the order of the investigator, the police searched her place of residence and seized her laptop and mobile phone.
According to Basko, the necessary investigative actions are being carried out to clarify all the circumstances.
The woman has reported that she was released under the obligation to appear.
"Today I refused to testify because I need a lawyer. Tomorrow the interrogation is scheduled for 15.00. I was told that I have to collect certificates by Monday – a characteristic that I am not registered anywhere," – she said.
Activist Maryna Matsulevich is a member of the Mother 328 initiative. She is known for her struggle to review the case of her son, who is imprisoned under this article. Maryna reported about numerous violations in this case.