65-Year-Old Citizen Of Ukraine Deported From Homel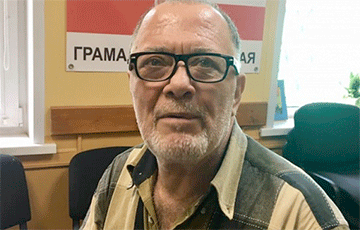 Human rights activist Leanid Sudalenka stood up for Volodymyr Landar.
On May 21, the head of the Department of Internal Affairs of the Homel district executive committee Vasil Krautsou resolved to deport a citizen of Ukraine Volodymyr Landar from Belarus. The 65-year-old man lived in Homel in a relative's house without registration, which was the formal reason for such a harsh administrative penalty, Homel Spring writes.
At a reception at the human rights activist Leanid Sudalenka, the man said that in Homel he had a family, his spouse and son are Belarusian citizens. He broke up with his wife, their adult son lives separately. Volodymyr does not conflict with anyone, has never been brought to administrative responsibility. Even the district police officer sometimes laughed, threatening to issue a fine for the lack of registration. And suddenly comes the deportation with the ban on entry into Belarus for a period of 5 years!
"On May 21, they summoned me by phone to the Department of Internal Affairs of the Homel region, where they urgently resolved on deportation. They even made me go to the station and buy a ticket for the Homel-Kyiv bus. I come from Poltava, my relatives live there, but I don't want to leave Homel," the deported foreigner told his story.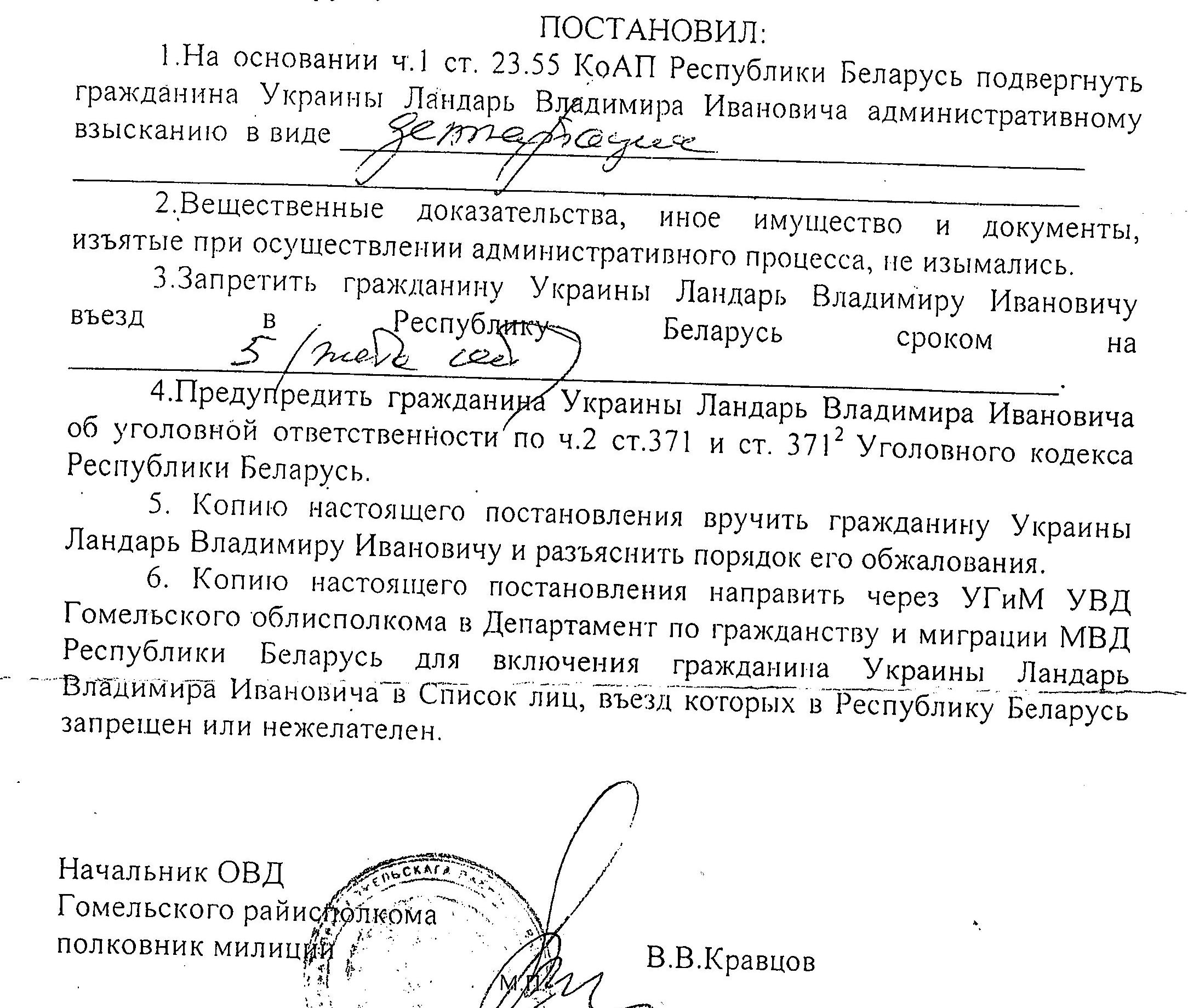 Together with a lawyer, a complaint was prepared to the Office for Citizenship and Migration of the Internal Affairs Directorate of the Homel regional executive committee.
"The deportation order states that Volodymyr Landar acknowledged his guilt and repented, which is a mitigating circumstance. Then it is not clear why such a severe sanction in the form of deportation was applied to him, and even for the maximum possible period. In any case, this case must go through judicial review," the human rights activist said.