The Security Service and Money
18
Iryna Khalip
3.05.2019, 8:26

29,281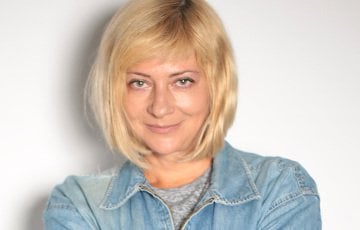 Who brings cash for Lukashenka?
Of course, everyone around says that the arrest of Andrei Vtyurin is a great political game, and a bribe is just a formal excuse. Moreover, everyone wonders why it's necessary to arrest all the real estate, if the amount of the bribe is only 150 thousand dollars: one room in a house or a dwelling extension. In general, everyone says the excuse is needed for people to have fun and distract themselves, because they like when someone is jailed for bribery. But since we observe a good political game here, it was probably planted. Of course, Vtyurin is influential, but he is not a minister, prosecutor or judge, he does not issue licenses, hold tenders, put in jail, or deliver sentences. What is a reason for bribery then?
And these statements, which have been heard recently, are very similar to the remarks of the market director in the movie "Garage": "What can I steal from the market? Scales? White robe? A counter?" The same story happens to Vtyurin: what is a reason for bribery - a white robe? Scales? Indeed, the Security Council is an analytical office. There are no operational activities, special forces, an isolation ward, or distribution of state orders. It's like just a soft berth for law enforcers: sit still in a chair and don't think about anything else, enjoy life and wait for either a good pension or an appointment as a minister. It's an oasis of comfort with blurry functions. And this person can be jailed only within a big game.
Of course, there is no doubt about political reasons. But what is the ground to deny the very possibility of bribery just because a person occupies a high position in the Security Council, not in the Executive Committee or the Department of Financial Investigations (DFI)? Yes, he does not hold tenders or initiate criminal proceedings. However, the Security Service performs two great functions: patronize and nightmarize. Will any customs officer or tax inspector, judge or prosecutor, investigator or executive committee member be able to refuse if he hears a voice from the Security Service, asking politely not to touch a "good man" or, on the contrary, to punish a troublemaker? After such a call, they will rush to perform it at the speed of light. And everything is done at its best and in the shortest possible time. They will be happy to have a chance to ask for help in return. And if not, it's great that it was a polite request, it could have been done forcibly. So the cost of such a call can vary from hundreds of thousands to infinity. Because it is a win-win situation. One can get rid of a "deputy" by making vague promises and doing nothing. But one will never succeed with it when it's an officer of the Security Service, especially a high-ranking one. They know it perfectly well, as well as the price of their services.
Besides, have you ever mentioned numerous headlines: "The Security Service Initiated Inspection of the Education System... the Housing and Public Utilities Sector... the Government Communications Regiment... the DFI..." and so on? After all, these inspections not only deprive officials of cozy chairs and positions, but also of their freedom. Remember at least the inspection of the DFI in 2010, after it the head of the Criminal Investigation Department, Dzmitry Adamovich, was arrested and sentenced to three years in prison, while the department itself was completely cleared up for the right people, who jailed Ales Bialiatski a year later. So the money and the Security Service are not just compatible, but inseparable as the Siamese twins.
In addition, after numerous demonstrative arrests in the states drowning into corruption high officials have trustees for bribery. The function of trustee is simple: to take and deliver where it's ordered or to place where it's told. And now think: who can be a trustee for Lukashenka? No, we are not talking about billions in Arab banks; there are other schemes. But we all know our collective farmer: he may have at least a hundred billion dollars on accounts, but he can't sit still if he has no barrels filled with money in Drazdy. And someone has to bring these cash. Access to the body is very limited. And such a degree of access has maximum two or three people. And arrested Vtyurin could have been one of them.
Of course, he couldn't have been. At least, in recent years. He could negotiate with the Kremlin and the FSB - in theory, even preparation of an assassination attempt cannot be ruled out. It's at least naive to say that he couldn't take bribes due to his position. All this audience does not even leave their beds for a salary or a post.
It would be better for them to stay in bed.
Iryna Khalip, especially for Charter97.org