Lukashenka Refuses To Exempt Traffic Tax From Technical Inspection
48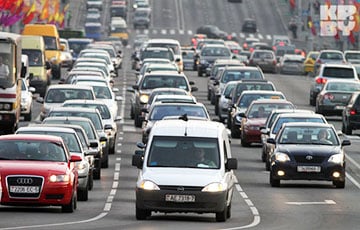 Now the Ministry of Finance is considering the option of including the tax in the fuel price.
The proposal of the Ministry of Finance on exempting the state duty for admission to traffic from the technical inspection has not been approved. Deputy Finance Minister Dzmitry Kiyko informed journalists about it, tut.by reports.
"The proposal has been made by Lukashenka, but it was not supported," – Dzmitry Kiyko said.
According to him, the possibility of including the duty in the fuel price is currently being considered, which was earlier disapproved by the Ministry of Finance. It is highly probable that the current toll collection procedure will not be changed by the end of the year.
We remind that in early October 2018, Prime Minister of Belarus Siarhei Rumas said that the payment of road tax would be exempted from technical inspection in mid-2019.
"The right of access to road traffic will be paid by drivers via the SSIS – for a period of 1 month. That is, justice will be restored with regard to those who use the car not all year round. The most difficult thing here is the control system, which will allow identifying those who have not paid the fee," – the Prime Minister said.
Prime Minister of Belarus says then that the new scheme, according to preliminary data, will start working from July 1, 2019.