Basta: Jokes About "Air Tax" Don't Seem So Funny
44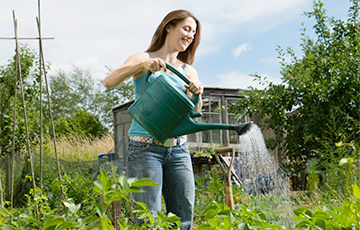 Fines for watering vegetable gardens in "unspecified" time have been introduced near Minsk.
Jokes about the "air tax" seem not so funny after such news. A reader of the Basta telegram channel from Smaliavichy, Minsk region, writes:
– The authorities have imposed a ban on watering private plots and vegetable gardens. It is forbidden to water flowerbeds from 6:00 a.m. to 10:00 p.m. The violation is punishable by a fine. The reason for the ban is clear – the winds howl in the pockets of the state machine, and it is objectively impossible to update the infrastructure of water supply. The propaganda slyly glorifies the phantom achievements of the wise policy of the sly ruler, but in fact, the money is voluntary-compulsory squeezed out of everything and everyone, and is spent on all kinds of "decorations" of secondary importance and on the security guards of the Emperor and his family.
According to kraism.by, the order is in effect from April 15 to August 31.