Vital Kazak: Exceedance Of Permissible Norms At the Brest Battery Plant Is Huge
5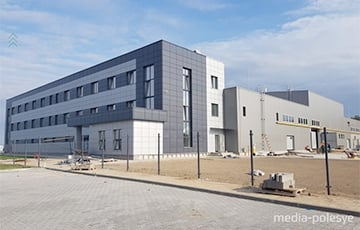 The authorities are reporting understated figures.
The iPower plant is not working. Instead of the planned launch at full capacity on June 11, the management of the plant, against which the Brest citizens have been protesting for more than a year, held a press conference for journalists, Belsat reports.
However, not for all of them. Neither local bloggers, nor the Belsat film crew were allowed to the conversation.
During the press conference, the officials announced that the commissioning process, which was to be completed on June 11, would last until June 21. The problem is allegedly that the pollution exceeds the norm by 123 grams (three kilograms per year). Activists do not believe such figures.
"Certainly, the excess of 120 grams, as they said, is actually nonsense. Most likely, the exceedances are huge, and it' s just sulphur dioxide, and there's a number of acids and other substances there, and the exceedances cannot be calculated," - Vital Kazak, an opponent of the plant's construction, said.