Andrei Sharenda: Tricks Of 'Governor' Lis May Cause New Protests In Brest
9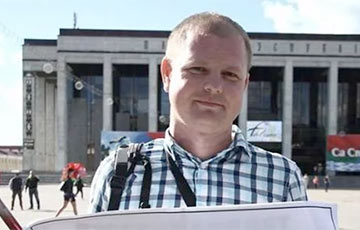 The authorities are starting a risky game for themselves.
Today, activists of the "lead watch" in Brest, demanding the closure of the battery plant, met with Chairman of the Brest regional executive committee Anatol Lis. Representative of the Belarusian National Congress in Brest, activist of the civil campaign "European Belarus" Andrei Sharenda, commented on the meeting with the official for the news website Charter97.org:
"The authorities listened to the activists and promised to conduct an audit of environmental violations at the battery plant for a week or two and, if confirmed, not to open the enterprise.
By the reaction of my friends from Brest, I can say: people do not particularly believe the promises of the "governor" Lis. Most likely, these are regular attempts to draw time and reduce the heat of protest moods in the city.
There is no reason to trust the chairman of the regional executive committee. The problem of the battery plant arose already a year and a half ago - and only now, after continuous weekly actions and leaks of scandalous information about the plant in the media, he decided to talk to people. Let me remind you that thousands of residents of the city recently signed up for the resignation of this official.
Lis pretends that he has "heard" the Brest protesters, while repressions against the activists continue. Just yesterday, the next sentence was passed on Siarhei Piatrukhin, one of the most famous fighters against the plant.
It is impossible to believe the authorities - and people know it. Therefore, everyone is determined to continue the actions against the battery plant. A 24/7 watch near the plant will also continue.
If Lis deceives people again this time- it will be a catalyst for the protests. The tricks of the "governor" can lead to the fact that the actions will continue with a new force. The harm of this plant has already been proven: not hundreds of activists are convinced in it, but dozens of thousands of city residents. Therefore, by giving out empty promises, the authorities take a very risky step for them.
If, after a public promise to close the plant in 1-2 weeks, the authorities will back up, it is likely that thousands, not hundreds, will come to the protests, including from the area near the battery plant, where vegetation is dying from lead.