Two District Executive Committees Found Guilty Of Unjustified Call-Up To Army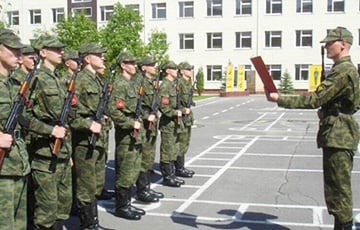 The damage will be charged from them.
Talochyn and Vitsebsk District Executive Committees have become defendants in trials concerning unjustified conscription into the army. The Economic Court of Vitsebsk region ruled to recover more than 3 thousand rubles from the local authorities for the inflicted damage, Euroradio reports.
Military units deployed in Minsk region filed lawsuits to the court. In both cases, new recruits from Talochyn and Vitsebsk districts had arrived there and, during the service, filed complaints about their health condition. After the inspection, the commission found them unsuitable for service in the army, and the young people were transferred to the reserve because of their illness.
According to the conclusion of the Central Military Medical Commission of the Armed Forces, the reason for the unjustified conscription for compulsory military service was the failure to comply with certain methods of examination. In one case, it was allowed by a dentist who examined the conscript, and then his colleagues studied the medical records superficially and did not take into account the information about the state of the guy's health. In the second case, the surgeons made a mistake.
The amount of the damage determined by the court included expenses for the payment of salaries, provision of material assets and meals to conscripts. The court's decisions were not appealed and entered into force.