Will Belarusians Be Offered To Save up a Pension?
87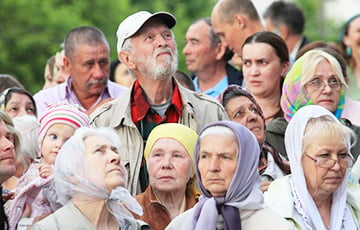 There's a huge hole in the NSSF.
Among the plans for the next year, Finance Minister Maksim Yermalovich named "an increase in the pension up to 40% of an average salary". Will it work? Zautra Tvaie Krainy appealed to experts.
The crisis of 2011 resulted in a huge gap between an average salary and an average pension. The demographic situation worsened. The number of pensioners was growing compared to the economically active group of population. The burden on the Social Security Fund was increasing.
After the "hole" of 2011, the ratio of pensions to salaries restored only by the end of 2012. In 2013, there was a "hole" in the NSSF, and in subsequent years it formed a deficit. And the average pension no longer reached 40% of the average salary.
It became increasingly complicated to maintain the ratio at the selected level.
- During the recession, the NSSF's income dropped. Accordingly, the government indexes pensions at an affordable rate in order to maintain the NSSF's budget and avoid a sharp growth of the deficit. This is felt in a context of the increase of the retirement age and insurance record," Aliaksandr Chubryk notes.
Given the economic and demographic situation, the authorities' intention to increase pensions without increasing the "hole" in the NSSF will be hard to achieve.
- If the pension growth is taken seriously - to offer a reduction of salaries or reduction of the number of pensioners - it means that redistribution of expenses of the NSSF in favour of pensioners is required, the director of the IPM Research Center says.
But families with children, sick people and those who receive social benefits will not vanish. The only way to do this is to increase the "infusions" into the Fund from the budget.
- It can be done only once. But this is not an option for the long run. If this happens next year, it will be done, conventionally speaking, by a specific target month", the economist says.
According to Aliaksandr Chubryk, amid the current demographic situation, pegging pensions to wages is a luxury that the state can hardly afford.
In future, it is likely that given the retirement age increase, the state will be able to provide only a basic level of pensions through a joint system, while the rest of it will depend on savings, the economist says.