Palina Sharenda-Panasiuk: Such Miserable Power Is Sued In Civilized Countries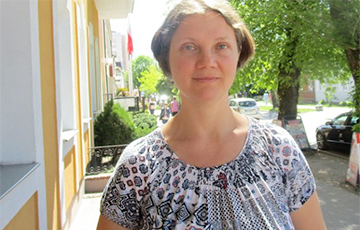 A European Belarus activist was fined for "feeding pigeons."
Brest court fined European Belarus activist Palina Sharenda-Panasiuk with 10 basic units ($123). The activist commented on the judge's decision to the website Charter97.org:
- They fined for the protest against the plant, which the authorities themselves temporarily closed down. That's the paradox. After all, the closure of the plant means that the authorities recognize the unlawfulness of repressions against activists and should cancel all fines. In civilized countries, such miserable authorities are sued and people demand compensation. So I think I should do it.