Linas Linkevičius: Future Of Independent And Democratic Belarus Is Very Important To Lithuania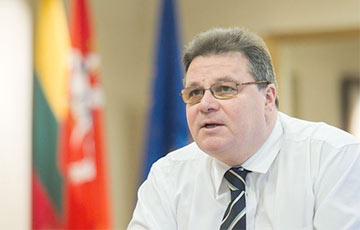 Lithuanian Foreign Minister has met with representatives of the Belarusian opposition.
Lithuanian Foreign Minister Linas Linkevičius met with representatives of the Belarusian opposition to discuss the events taking place in Belarus in the run-up to the parliamentary and presidential elections, delfi.lt. reports.
The Minister expressed Lithuania's concern over the lack of improvement in the human rights situation and systematic violations of civil liberties.
"The future of an independent and democratic Belarus that respects human rights and ensures the rule of law is very important for Lithuania," - Linas Linkevičius said.
The Minister repeated that Lithuania's position on the Astravets nuclear power plant remains consistent - the project is carried out in a non-transparent manner, with violations of existing conventions, so Lithuania will continue to raise the issue of the Astravets NPP.
Representatives of the Belarusian opposition thanked Lithuania for the decision to write an inscription in the Belarusian language on the monument to the leader of the 1863-1864 uprising.