Government Spending On Fight Against Alcoholization Surpasses Defense Budget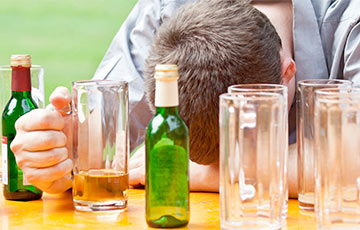 2% of GDP is spent annually by the Belarusian authorities to combat the consequences of alcoholization.
This amount - more than $1.5 billion - is twice as much as the defense budget of our country.
According to the Ministry of Health, about a third of patients in serious condition get to hospitals precisely because of alcohol abuse. And the Ministry of Economy has calculated that last year, the domestic budget profit from the sale of alcoholic beverages was half of the expense of fighting the consequences of alcohol abuse, Belsat reports.
We drink a lot: 11 liters of pure alcohol per year per every Belarusian. The World Health Organization believes that eight liters per person is the border beyond which there are demographic consequences for the country.
So far, no restrictions are planned. On the contrary! Last year, Aliaksandr Lukashenka personally abolished the restriction on the sale of alcohol at night. Restaurants have long been obliged to offer inexpensive vodka of domestic production.
The Belarusians themselves believe that the measures to combat alcoholization of the country should be complex and systemic.