Businessman: Bandits-Officials Are Ahead Of Mobs Of 90s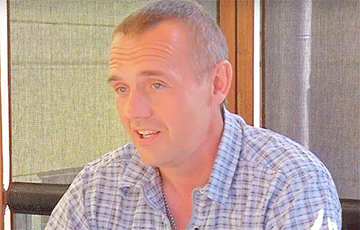 A Homel businessman has shared his sad experience of dealing with officials.
The director of the Horse Island farmstead has given a frank interview to the Country for Life Yotube channel. Many of the things that were voiced can really surprise.
Siarhei Antonenka has described in his big interview how the officials offered him to buy a functioning sanatorium in Homel region and what came out of it: after the agreement had been reached, all the metal was taken out of the real estate object, the water turned out to be unsuitable for consumption, and it was impossible to conduct business there due to the presence of a water protection zone, of which nobody had informed the businessman, gomel.today writes.
Fraudulent documents, dismissal of lawyers, endless checks and, finally, termination of the contract without refund of the deposit equivalent to $14 thousand. Watch a cautionary tale about the relationship between government and business in the country for life in the large video interview.