Russia, Serbia And Belarus Conducting Joint Exercises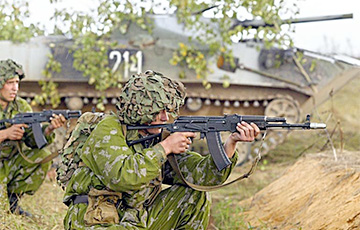 About 700 military have arrived for manoeuvres.
The Department of Information and Mass Communications of the Russian Ministry of Defense has stated that the international exercise Slavic Brotherhood - 2019 started in Serbia. This is reported by RIA Novosti.
As it is noted, Russia and Belarus take part in these exercises as well. They are held in Pančevo, Serbia, and will last from June 14 to 27.
It is specified that about 700 military, as well as more than 50 units of military equipment, five BTA aircrafts and three unmanned aerial vehicles have arrived for the exercise.
Such exercises have been organized for the fifth year in a row.