Niakliayeu: Some Of Those Born In The Village Have Desire To Join Kirkorov And Baskov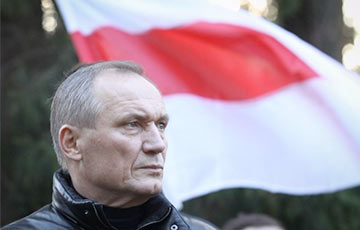 The poet and politician - about Lukashenka's "hunger games".
Poet and politician Uladzimir Niakliayeu, who now lives and works in Sweden, has expressed his attitude to the "grand sports forum" in Narodnaya Volia.
We remind that the European Games will be held in Minsk from June 21 to 30.
- In my opinion, the entire serious sports world treats the European games as an informal social gathering, - Niakliayeu said. - As an event where you can meet with friends, talk, relax, and if it works out, then win something. In short, the games are not what sport is, but closer to what is called a "party".
- But there are many positive things that can be associated with holding the games in Minsk: tourists will come, new facilities have been built...
- Let there be these games, but not in the conditions, in which Belarus lives today. The country has so many foreign loans, which have to be paid back, the authorities are constantly urging people to save money - they say, there is no money. We ask Russia for this money, it gives with one hand, grabbing you by the throat with the other.
And at the same time, we are holding a loss-making event. It is obvious to me personally that all these Slavic Bazaars with Kirkorov and Baskov, "grandiose sports forums" are more aimed at satisfying some personal interests of senior executives.
By the way, those who were born in the village have such a trait - the desire to join the life of celebrities like Kirkorov, Baskov and sports stars.
But it' s all the same for the Belarusians. They have enough problems and joys of their own.