Leanid Zaika: We Observe The Economy of The Neanderthals
98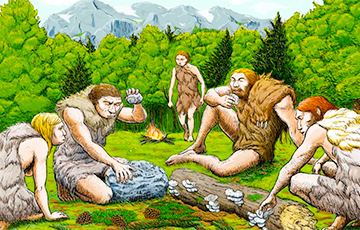 Let everyone look at their diplomas and do their job.
Belarus has had a fat year of strawberries and farmers have found themselves in a rather difficult situation. Prices for public procurement of berries was too low - about 30 kopecks. This moment was seized by "dealers", lowering the price level even lower. The profitability has dropped, because farmers pay their workers 30 kopecks for a bucket of strawberries. There were protests - berries were simply thrown to the ground.
As a result: there are tons of rotting strawberries in the fields and underprofit farmers. Who is to blame? Charter97.org asked Leanid Zaika, head of the Strategy Analytical Center, for a comment:
- Back in the fifties, there were books issued about the relative overexpenditure under capitalism. This is the market where supply and demand. This is an axiom. Thanks to price competition, strong farms stay afloat. And these farms locate in Poland, Algeria, not in Belarus. This is a typical case, which students should know about.
- Could one say the price of public procurement fair in Belarus?
- In science, the term "fair price" can only be used by socialists and communists. The price should correspond to the market. Price is the bridge between supply and demand. A person should sell his products to anyone he wants: Belkoopsoyuz, CIA, or granny Lucy.
To talk about the fair price is how to talk about a fair death. "Was death fair?" There are too many strawberries, and in fall we'll face underproduction of grain, cabbage, or potatoes. And this, guys, means one thing: agriculture is for smart people, not for fools. One should be both a marketer and a technologist. This is natural. After all, one can grow blueberries, asparagus, milk a cow and do something else at the same time. A one-way specialization can be profitable only for some time.
The second is that the country should have the processing of fruits and vegetables. This issue can be presented to entrepreneurs, unions of entrepreneurs and all those who consider themselves businessmen, as well as officials from agriculture.
We observe the economy of the Neanderthals. One killed a mammoth and ate it. Guys, it's all about processing. If you have a lot of strawberries, then produce jams, freeze them. But now we have a lack of competition. If one falls beyond the scheme, one puts it in the fridge and Belarus will have the best "jam number six".
Something should be done. The climate is changing. Not to fly by helicopter and cry "Oh, it's all dying here". Charter-97 should not write you what's going on.
This is a problem of agriculture since the Soviet Union. Then the director of a collective farm could be imprisoned, but today they are walking around and blowing out their cheeks. Some of them blame the Meteorological Office for no rain. Guys, who is to blame for this?
- Lukashenka promised to help farmers. Couldn't he help to harvest strawberries, attract some state capacities? After all, tons of berries rot in the fields.
- Lukashenka has the following approach to life: today he is engaged in strawberries, tomorrow he is engaged in the Polonez Multiple Launch Rocket System, the day after tomorrow he leaves for the creation of a special economic zone in Bolbasovo. You know, I have a feeling that no matter how much strawberries we have, the Polish and Spanish ones will be cheaper anyway. Do you know why?
- Why?
- Because our shelves are covered with tomatoes from the Canary Islands, radishes from the UK. What is it? You know, everything will be fine in Belarus when everyone does his own business. Let everyone look at their diplomas and do their job.