Convicts' Parents Took to the Square of Nezalezhnastsi in Minsk
19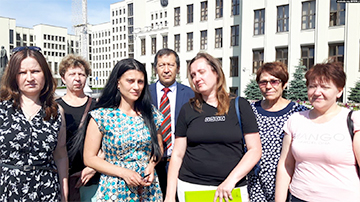 They require liberalization of legislation.
A dozen parents, whose children have been convicted of drugs under Article 328, gathered in Minsk in front of the "House of Representatives". They require liberalization of the legislation, Radio Svaboda reports.
They signed a collective appeal to Lukashenka, the "deputies" of the "House of Representatives" and the Council of the Republic. They ask for mitigation.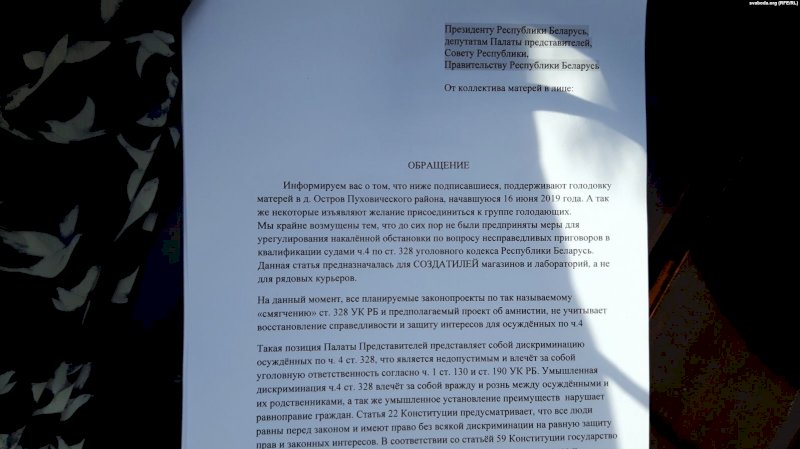 Talking to journalists, the participants said they supported the hunger strike of the activists of the Mothers 328 movement and their claims. They also demand a special review of the fourth paragraph of the drug article.
Mostly mothers of minors gathered; a family from Uzbekistan, whose son is subject to a 10-year term of imprisonment, joined them. Everyone notes that their first crime of their children, they are just couriers, not distributors. All their arguments they presented in an appeal that will be submitted to the "parliament". 13 people signed it.
In a separate application, parents require amnesty for all minors convicted under Article 328.
Meanwhile, there was an incident in the village of Ostrov, Pukhavichy district: Mothers 328 have been on hunger strike for ten days already.
Alena Kuzmina, the owner of the summer cottage, where the protest action takes place, said she and other women were detained by local policemen who were nearby when they walked their colleague from another city to the bus stop. All of them were taken to the police station. They spent an hour there while their data was registered. After that, they were released.