Exports Of Belarusian Oil Products Go Down By 17% Due To Low-Quality Oil
5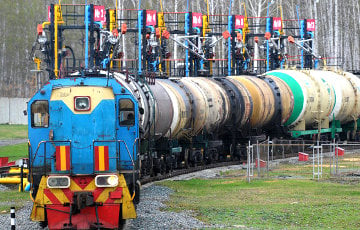 For the six months of this year, Belarus has earned on the supply of petroleum products $ 431 million less than last year.
The export of Belarusian oil products abroad has decreased by 17% for six months. This is due to the delivery of low-quality Russian oil to the Belarusian refineries in April, Radio Svaboda reports.
Between January and April, Belarus earned on oil products 18% less than last year for the same period. In monetary terms, Belarus lost $ 431 million compared with the same period last year.
The Belarusian Oil Company also associates a decrease in the export of petroleum products with an increase in demand in the foreign market.
In April, the Belarusian refineries were forced to stop the supply of petroleum products to the EU countries because of the poor-quality Russian oil received for refining. Initially, Belarus's losses were estimated at more than $ 100 million. Later, the amount of losses rose to $ 155 million.