Is There Shadow Hanging Over Second-Hand Stores?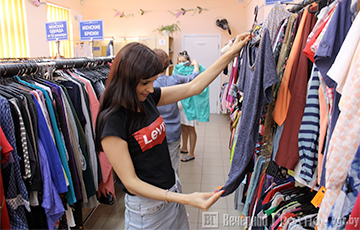 Why did the Bellegprom have a go at the second hand traders, and what did the owners of the "Euro-clothing" stores reply?
New head of the Bellegprom Tatsiana Luhina said that the number of second-hand stores in Belarus should stop growing, Vecherny Grodno writes.
What do second-hand stores owners think
Owners of the second-hand stores reacted with surprise to the words of the head of the light industry concern. According to founder of one of the large chains of second-hand stores Mikhail (the name has been changed), such statements have nothing to do with reality:
- We have repeatedly said that we are not competitors to Belarusian enterprises. Their competitors are manufacturers of European brands and Asian goods stores, the "skullcaps". They have their own niche, we have our own. Let everyone do their job, and not trying to get into the affairs of a neighbor, when own business, to put it mildly, is going through rough times. The fact that 70% of goods in the second-hand stores are new is not true. Our product also passes the appropriate customs clearance in accordance with the legislation of the Republic of Belarus. Moreover, we pay customs duties in the amount of 20% and VAT at 15% - exactly the same amount is paid when importing new clothes. In any country of the European Union there are such shops and they do not interfere with anyone, - said Mikhail.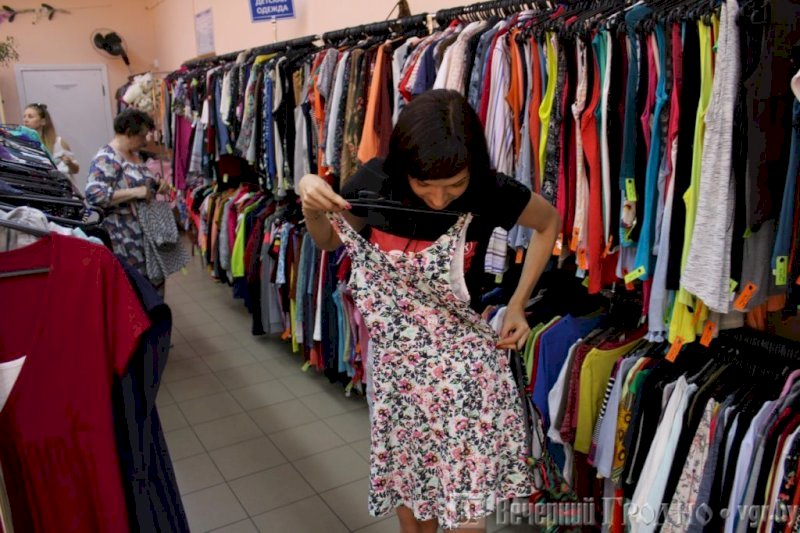 At the same time, Mikhail considers Bellegprom's products to be of high quality, but it's for the customer to decide what to buy in the end. Today, domestic manufacturers can produce decent and competitive products - for example, "Mark Formelle", "Milavitsa" or "Conte". What prevents the Bellegprom enterprises from gaining popularity is unknown.
- If you cannot stand the competition, you must change. Change marketing policy or merge with a private trader who knows how to work in market conditions. We have our own niche and concept: to dress a person beautifully, inexpensively and uniquely. After shopping with us, the client still has money for health, recreation or education. People work in our stores and receive a decent salary. And behind them are the families you need to think about. With prohibitive measures,you will not achieve anything, - Mikhail summarized.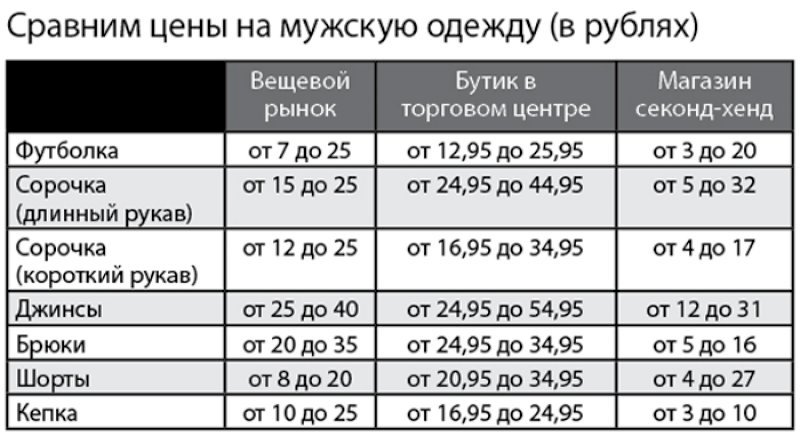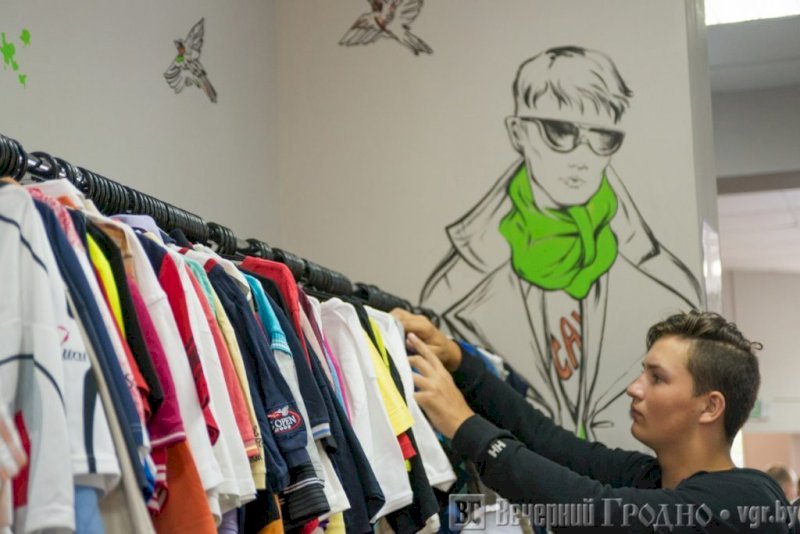 What do the Hrodna people think about the second-hand shops and the Belarusian light industry?
Aryna, 19 years old, a student:
- I am for the second-hand shops to remain, and so that nothing changes with regard to them. I myself rarely go there, but my parents constantly watch new arrivals. Let people dress in accordance with their financial capabilities. Why cannot an old lady from a village buy a cheap sweater or jacket? This is her right. And about the Belarusian light industry, I can only say one thing - the last century. Uninteresting patterns, print at the level of kindergarten, unfashionable style.
Aleh, 25 years old, a builder:
- Nobody will benefit from such initiatives, but who will lose is the people. My wife often goes to a second-hand shop near the house, buys me T-shirts, which I am not ashamed to wear to the city. Not that I often wear these clothes, but there are some in my wardrobe. My wife mostly shops in boutiques in shopping centers or in the market - there are new clothes, but even in a second-hand store you can find things that cannot be distinguished from new ones.
Marta, 29 years old, a dentist:
- Recently I went to work and saw a huge queue lined up near a store with used clothes. People literally stormed the door, jostled to enter first. So, the goods are in demand, there is a buyer. I come round to this shop once a month: sometimes I can take something, sometimes there is nothing worthwhile.
Ivan, 49 years old, a plumber:
- A year ago, we prepared all the necessary things for our son to start his first year at school. My wife bought a shirt and waistcoat in the second-hand store twice cheaper than in the market. We also bought sports clothes for our elder daughter there. We will survive without second-hand shops, but the common people feel more confident with them. You always know that you can buy the right thing cheaply. It is necessary to support domestic producers, but in a civilized way, without excesses. Give a good product, and people will buy it.
Rosa, 66 years old, a pensioner:
- I will buy what is cheaper and acceptable in quality. In the markets - it is expensive, in stores, in supermarkets, too expensive, and in the second-hand shops you have to pay, but less. Plus there are discounts up to 70 percent, you can choose something. However, not everyone will buy the clothes that has been worn by someone else before.