Belneftekhim: Belarusian Refineries Are In Extremely Complicated Financial Situation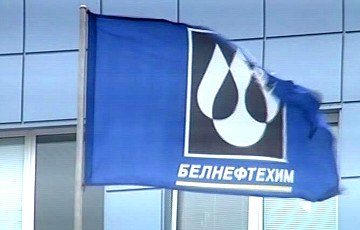 All the blame lies with the dirty Russian oil.
Belarusian petrochemical companies are in a difficult financial situation due to the supplies of dirty Russian oil, Deputy Chairman of the Belneftekhim concern Sviatlana Huryna said, interfax.by reports.
"In the second quarter of 2019, companies of the industry faced an extremely difficult financial situation due to the supply of low-quality Russian oil to the Republic of Belarus," – Huryna said in her interview with the magazine Vestnik Belneftekhima.
According to her, some organizations had to revise their production plans and reduce their workload, attract additional credit resources and partially suspend social programs.
The deputy chairman stressed that given the high level of credit burden and obligations to suppliers, the need to continue financing investment projects, it is important for companies to prevent non-payments.
"For this purpose, the Concern and the organizations are working in a coordinated manner to create cash flow balances, all problematic issues are discussed every decade, and with some organizations almost daily, in order to take measures to prevent failure of payments," she said," – she said.
"To eliminate these negative consequences, all the sectoral reserves were involved and additional financing of the banks was raised. The issue of compensation for these additional financial costs will have to be resolved by the Concern's organizations together with their Russian partners," – Huryna summed up.
Minsk and Moscow are currently consulting on the possible amount of compensation for the Belarusian side's losses due to oil force majeure. Minsk insists on compensation not only for direct but also for indirect losses.