Amnesty Is Under Way In Belarus: It Became Known Who It Will Affect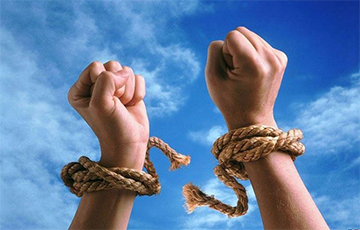 The MIA told, who's going to be released.
The bill on amnesty in connection with the 75th anniversary of the liberation of Belarus from the Nazi invaders has been submitted to the "parliament," the head of the Department of Corrections of the Ministry of Internal Affairs, Colonel of Internal Affairs Zhanna Baturitskaya, told reporters, BelTA informs.
Traditionally, it is proposed to release persons belonging to the so-called soft category of convicted persons who have committed minor crimes. These are minors, women and men with children under the age of 18, pregnant women, pensioners, persons with category I and II disabilities and patients with cancer.
A number of convicted persons have been given one year's reduction in their sentence, and juveniles have been given two years' reduction.
Amnesty will apply only to persons who are positively characterized and who have fully compensated for the damage caused by the crime. It is proposed that the amnesty should not be extended to those who had previously benefited from it but had committed a crime again. The same applies to those who maliciously violate the established order of serving a sentence, especially dangerous recidivists. It is also assumed that the amnesty will not apply to those who have committed certain categories of crimes. Among them are crimes against human life and health, crimes against sexual inviolability, crimes related to drug trafficking committed by an organized group, and crimes of corruption.