Laurynas Kasčiūnas: Russia's Return To PACE Is Pitiful View
13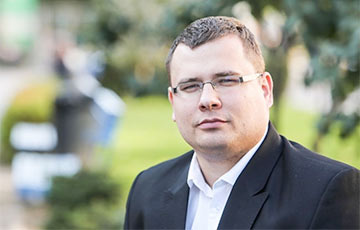 The situation, due to which the Kremlin's rights were limited, has not changed.
The Russian delegation returns to the Parliamentary Assembly of the Council of Europe. Important to note, after the annexation of the Crimea in 2014, the Council of Europe restricted the rights of the Kremlin, and soon Moscow itself refused to participate in the PACE sessions.
Charter97.org talked to Laurynas Kasčiūnas, a member of the Conservative Party of Lithuania, about how Lithuania's takes the return of Russia to PACE.
- How do you assess the return of the Russian delegation to the PACE?
- This is a pitiful, pitiful view. It is not clear how such a thing could happen. The situation, due to which the PACE decided to limit the rights of the Kremlin, has not changed: the Crimea remains under the occupation of Russia, the Minsk agreements are not respected, the war in Donbas continues - but the Russian delegation is being returned.
Since nothing has changed, everything remains the same, the question arises: why and how is the Russian delegation being returned to PACE?
- Supporters of the restoration of the Russian delegation's rights in PACE argue that in this way it will be possible to establish a dialogue with the Kremlin, to render assistance to the Kremlin opposition …
- It is widely known that Russia uses international organizations to expand its influence and its narratives to different points of view, and thus creates its own rules of the game. Therefore, I have no hopes that the PACE will be able to somehow influence the internal policy of the Russian Federation.
- By the way, the relations between the Kremlin and Sakartvelo (Georgia) have strained recently. The occasion is the following: State Duma Member Sergei Gavrilov, who heads the delegation at the 26th General Assembly of the Inter-Parliamentary Assembly of Orthodoxy, at the opening of the session, took the chair of the Georgian parliament and addressed the meeting in Russian. In your opinion, what position should Lithuania take on this issue?
- Two of my colleagues from the party and I appealed to the Lithuanian Seimas with a proposal to break all ties with the Inter-Parliamentary Assembly of Orthodoxy and to stop issuing permits to members of the Seimas to take part in it.