Member Of 'House Of Representatives' Suggests Drafting To Army Till Age Of 40
132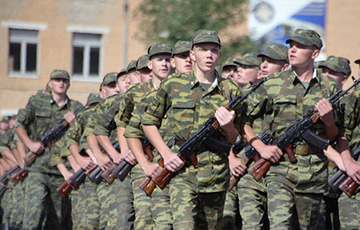 During the discussion of the new law they proposed to change the draft age.
On June 26, the "deputies" of the "house of representatives" adopted in the first reading a new law on persons liable for military service, which tightens the procedure of conscription.
During the discussion, "deputy" Rasokha from the Mazyr district stood out, who suggested not to limit the draft age to 27 years, writes the Telegram channel "The Belarus of the Brain".
He said that it was possible to draft 30, 40-year-old people to the army.