Posters "Freedom To Palienka" Appeared In Minsk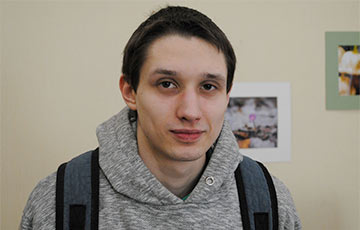 The inscriptions in support of the political prisoner can be seen in the center of the capital.
Posters demanding the release of political prisoner Dzmitry Palienka have appeared in the center of Minsk, the Basta channel reports.
In October 2016, Dzmitry Palienka was sentenced to 2 years in prison with a suspended sentence on a false charge of assaulting a policeman during the Critical Mass bicycle ride, previously held in Minsk.
The next time Dzmitry Palienka was put behind bars in the middle of the parasite protests in spring 2017. The court cancelled the deferment and sent him to serve the rest of his sentence in Babruisk colony.
On 20 March 2019, the activist was arrested again on suspicion of committing "particularly vicious hooliganism." Now Dzmitry is in Minsk jail №1 waiting for the trial.