Belarus Wants To Raise Oil Transportation Tariff By 21% Due To Force Majeure At Druzhba Pipeline
10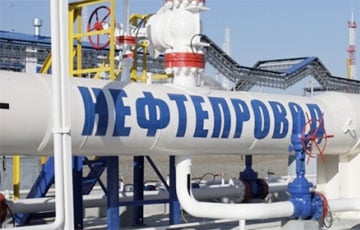 A letter has been sent to Transneft.
An increase in the current tariffs for oil transportation by 21.7% from August 1, 2019 will allow Homeltransneft Druzhba to compensate for the costs that the company suffered as a result of force majeure at the Druzhba oil pipeline.
According to Interfax, in a letter to Transneft dated July 1, a copy of which Interfax read, the company asks the Russian monopoly to agree on the growth of tariffs.
Homeltransneft Druzhba explains that as a result of substandard oil getting into the Belarusian main pipeline system, the transportation of raw materials towards Adamava and Brody was stopped. "So far, transportation of crude oil in the direction of Adamava has been carried out in part," - the statement reads.
According to the Belarusian company, it has received $23.7 million less. These losses are calculated taking into account additional revenues from oil transportation in the reverse direction.
"Thus, in the second quarter of 2019, Gomeltransneft Druzhba faced unforeseen and uncontrollable circumstances associated with a significant deviation from the previously announced by Transneft volumes of oil transportation through the Belarusian section, which have had a significant impact on the performance of industrial and financial activities of Gomeltransneft Druzhba in the current year," - the letter reads.
Due to the decrease in oil transportation volumes, the level of the existing tariffs does not allow to fully ensure the planned revenues to cover operating costs associated with the maintenance of the main oil pipeline facilities, as well as the implementation of the program of technical re-equipment in 2019.
Transneft has not yet given any comments.