Cause Of Fireworks Explosions On July 3: IC Says Its Version
21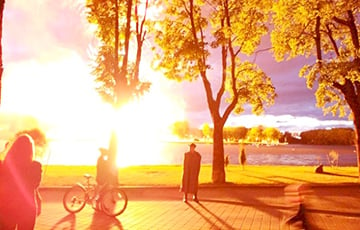 The IC head Ivan Naskevich has made a statement.
The reason for the explosions during the fireworks on July 3 was most likely the poor quality of pyrotechnics. This has been stated by the head of the Investigative Committee, Ivan Naskevich.
Ivan Naskevich said that the investigation is considering four versions of what happened, tut.by reports.
"The most obvious, and it is already confirmed, is the version that the pyrotechnic charges were probably of improper quality. Now there is a different question: they were originally of improper quality or have become such - it is the most pressing issue for investigation," - RIA Novosti quotes the head of the Investigative Committee.
Naskevich also confirmed that the preventive measure in the form of imprisonment was chosen for the Russians detained in the case. The charges will be brought against them within the 10-day period established by law.
We remind that on July 3, an emergency situation occurred during the fireworks. A 64-year-old woman died, 10 more people were injured.
The Investigative Committee considers four main versions: the problem with the firing systems, faulty fireworks, incorrect charging of fireworks, improper exploitation of the firing systems.
The employees of the Piro-Ross pyrotechnic company detained in the case of the explosions at the fireworks Maksim Sapronov and Konstantin Denisov are being held in the pre-trial detention facility at Volodarsky Street. On July 8, Russian diplomats visited them.