Belarusian Who Worked For 31 Years Receives Pension A Little More Than 'Minimum'
52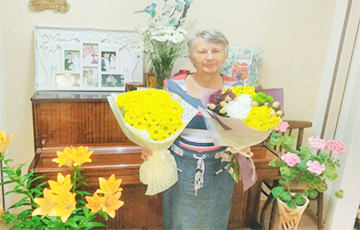 A labor veteran from Hrodna is outraged by the unfair pension accrual.
A pensioner from Hrodna with the work experience of 31 years receives a pension a little more than the minimum labor one. The woman worked at various specialties for all her labor activity, she received the title "Veteran of Labor", writes newgrodno.by.
Felicia is now 71 years old. The woman studied in Krasnodar to get the profession of an accountant, lived all her life in Hrodna, gave birth to 4 children. Now she is retired by age. At first, she also worked in retirement, but her health condition no longer allows this.
- Two years ago I tried to earn money somewhere, because my pension is very small. And now I'm helping with my grandchildren.
During my life I changed a lot of professions. I worked as a cleaner in a cotton spinning mill, a typist in the preparation and production of materials on finance statistics, an operator of the statistical department of the Hrodna region, and an inspector on limits at the oil depot. That was my favorite job.
I had to leave because there was no one to take care of the children. Then I came out to work as an accountant. I had to abandon all good vacancies, because there was no one to help with raising children. When the children grew up, I went to work as a dressing room attendant at the maternity hospital, then got a job as an embroiderer at the art factory. For the last 17 years, I worked as a medical registrar. The salary was small, so the pension is now small, the pensioner shares.
The size of the old-age pension must be at least 55% of the pensioner's average monthly earnings, but not less than the amount of the minimum pension approved by law.
The amount of labor retirement pension depends on the size of past earnings.
To date, the minimum old-age pension is 56.01 rubles (25 percent of the subsistence minimum budget on average per capita). A co-payment is also provided for the minimum pension of 173.04 rubles (20 percent of the average salary used to adjust the retirement's actual earnings when appointing and recalculating retirement pensions).
The minimum old-age pension subject to a surcharge is 229.05 rubles - 113 dollars.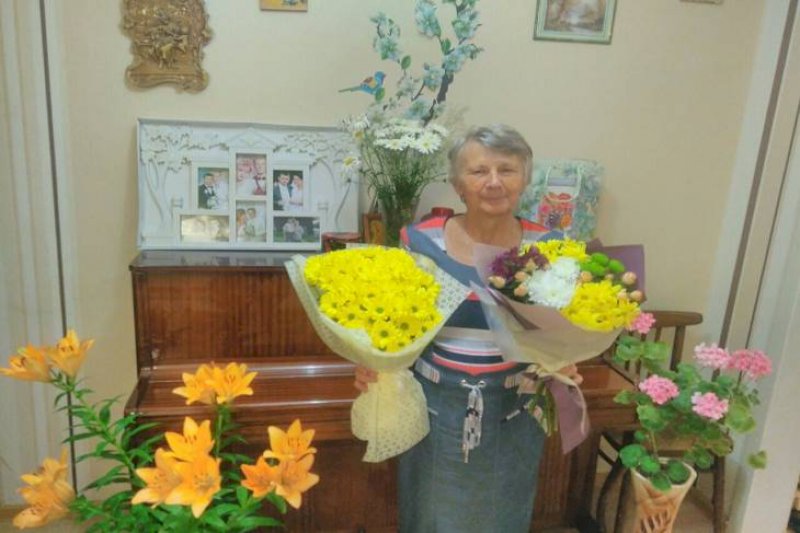 Felicia doesn't get much more and complains that her neighbor spent all her youth in prison and gets a few rubles less:
- I worked all my life, I lost a good job, because the state did not provide opportunities to send children to kindergarten. Of course, in the recent years, my salary was small. It turns out that I had to think for myself, and I brought 4 lives to this world, regularly paid taxes. Previously, it was enough to have 5 years of work in order to receive a retirement pension, so it turned out that there was no difference between me and a man who had worked for 5-10 years and then in his last years before retirement, he led an immoral lifestyle.
Felicia also claims that they did not take into account the 0.5 rate, but only the rate when she worked part-time for a rate and a half. Today she can prove nothing to anyone.
- We applied to the Social Protection Fund. My papers were raised several times and they said that everything was calculated correctly, the pension was small because the salary was small. They offered to ask for financial help, as the poor. We collected the documents, applied again. So they accrued a ruble and a half. And this is financial assistance for the year. Plus the attitude, as if I was a criminal, - says the woman.
The Social Protection Fund of the Kastrychnitski district of Hrodna explained that Felicia worked at one and a half part-time rates. The salary that the citizen received at the main place of work and part-time, is summed up and taken into account when determining the individual coefficient. But the experience in the double size is not taken. If you have worked for six months in two places at the same time, in any case, 6 months are counted, and not a year.
Belarusians who did not manage to earn the insurance experience they need to receive a retirement pension can apply for a social pension: men from 65 years old, women from 60 years old. The size of the social pension is 50% of the subsistence minimum budget. The subsistence minimum budget now makes 224.02 rubles.
Until 2014, the insurance experience was 5 years to qualify for a retirement pension. And from January 1, 2014 it was increased to 10 years, a year later - to 15 years. In 2016, it was already 15 years and 6 months. Since the beginning of this year, the insurance experience has been raised for another six months, now it is 17 years. Every year this bar will increase by 6 months and in 2025 will be 20 years.