Freight Cars Derailed On Minsk - Vorsha Railway Line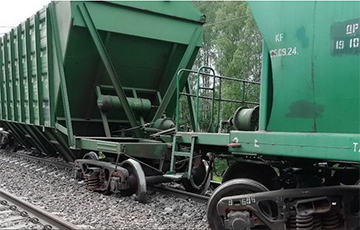 Train traffic between Minsk and Vorsha is stopped.
Passengers of the Belarusian Railway report interruptions in transportation between Minsk and Vorsha. According to preliminary information, seven freight cars have derailed. Traffic on the section is stopped, as Onliner reports.
The unofficial community of the Belarusian Railway has reported that an accident happened at the Krupki - Priyamino section of Minsk - Vorsha railway line. Details are being clarified.