Prosecutors Returned Political Prisoner Palienka's Case To IC
1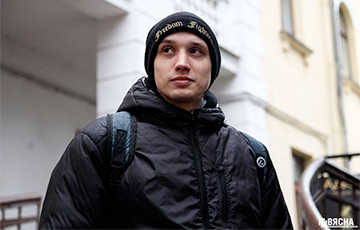 The case was returned for "further investigation."
The Minsk Prosecutor's Office returned the case of political prisoner Dzmitry Paulyanka to the Zavadski District Department of the Investigative Committee for additional preliminary investigation in accordance with Article 264 of the Criminal Procedure Code, the Human Rights Center Viasna writes.
The exact reasons why the prosecutor returned the case to the investigators are still unknown. According to article 264, paragraph 3, of the Code of Criminal Procedure, the prosecutor may decide to return the criminal case to the investigator with his written instructions in order to carry out the additional preliminary investigation, as well as to file a new charge if it is necessary to supplement it, or to change it to a more serious one, or to a one that differs significantly from the original charge in the factual circumstances, or to draw up a new ruling if it does not meet the requirements of the Code.
The information is being clarified.
Dzmitry Palienka was detained on March 20. On April 5th, Palienka was charged under several articles of the Criminal Code: "especially malignant hooliganism" (part 3 of article 339 of the Criminal Code), "desecration of the building and damage to property" (article 341) and part 1 of article 130. Palienka was charged under Article 341 of the Criminal Code for drawing of graffiti on a building in Akhotskaya Street.
On July 2, the Investigative Committee reported that the investigation of Dzmitry Palienka's criminal case had been completed and submitted to the prosecutor's office for submission to the court.