Defenders Of "Parasites" Addressed UN Special Rapporteur
2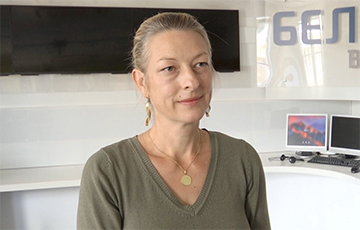 The human rights activists have appealed to the UN Special Rapporteur Anais Marin with regard to the prohibition of peaceful demonstrations in Homel region.
Homel Strategic Litigation Center has sent a statement to Anais Marin, the UN Special Rapporteur on the situation of human rights in Belarus, listing all the 24 bans on peaceful protests against the infamous decree on "parasites" in all the districts of the region, Homel Viasna writes.
In particular, the report cites the changed national legislative framework, regulating the order of peaceful assemblies in the country, the practice of its application, which came into force this year, along with conclusions and recommendations.
"To develop the national law on mass events, the decree № 49 of the Council of Ministers of January 24, 2019 approved a provision that defines the procedure of payment for services to protect public order by the police, as well as the costs associated with medical care and cleaning after the mass events. In particular, it specifies the cost of police services depending on the number of participants in a mass event, with an increasing coefficient in the case of their holding in places that are not determined as permanent places for their conduct, etc.," - the report informs about the innovations in the legislation.
"We are especially concerned that the judges of the courts of first instance, following the local officials, justify the refusals in peaceful assemblies only by the formal norms of the national legislation, ignoring the norms of international human rights treaties, to which Belarus is a party," - the head of the Homel Center for Strategic Litigation, Leanid Sudalenka, says in his address.
The appeal urges the UN Special Rapporteur to take all possible actions within her mandate and, in particular, to get in touch with the Belarusian government with a view to change the practice of considering applications for peaceful assemblies, as well as to change the attitude towards numerous decisions (considerations) taken by the UN Human Rights Committee on complaints of Belarusian citizens about violations of the right to peaceful assembly.