NEXTA: Lithuanian And Polish Farmers Wouldn't Even Come Out Of Cottage For Such Money
40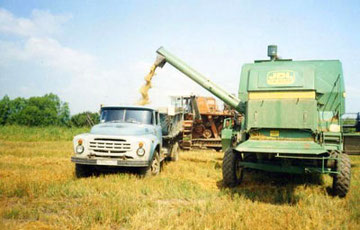 The blogger has published a payslip of an agricultural worker.
Blogger NEXTA writes about it in his Telegram-channel:
"Since Lukashenka talks a lot about respect for the farmers, it's time to tell you how their work is actually paid for. These are the official tariffs of a Belarusian agricultural enterprise. A Lithuanian or Polish farmer wouldn't even come out of his cottage for such money.
Should we be surprised that there are fewer and fewer people in the villages? They are leaving in search of better lives - some of them to the capital, and some of them go abroad. And there is a good example before their eyes: a collective farmer from Shklou district has left and already earned 1.4 million Euros for a Maybach.
Maybe instead of blabbing about his "small homeland" he should finally return to it?
The last photo is the payroll of the employee of another agricultural enterprise. She was working in the field with harmful fertilizers for 10 hours a day in May, the overtime was not paid for. The debt per apartment is 1780 rubles. And they were not ashamed to keep 5 rubles for the "subbotnik".
Respect for the farmers? Sasha, are you serious?", - blogger NEXTA writes in his Telegram-channel.