Aliaksandr Kabanau: Situation With Battery Plant Has Changed Dramatically
ALIAKSANDR KABANAU
17.07.2019, 14:24

1,153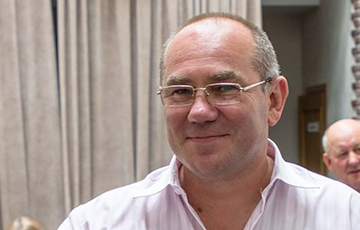 Probably waiting for the commands from above.
A well-known Brest blogger and activist Aliaksandr Kabanau told Radio Racyja that the company, which was engaged in the construction of the battery plant in the city, sued two activists - Zmitser Bekaliuk and Dziamian Lepiasevich.
It is well known that the activists have been protesting against the construction of a battery factory in Brest for many years. Not long ago, the Prosecutor General's Office officially announced the detention of Viktar Lemiesheuski, the owner of the company.
- It was found out that yesterday, July 15, the court started the lawsuit of the company, engaged in the construction of the battery plant, against Zmitser Bekaliuk and Dziamian Lepiasevich. Although they did not receive any summons themselves. According to our information, at the first court hearing, there was no one but representatives of the company. There was a motion to bring me and blogger Siarhei Piatrukhn to court as a third party," Kabanau said.
- What are the lawsuits?
- The video clip titled "The Main Hemorrhoid of Brest City" appeared at one time. The company believed that the information from this clip " affects their honor and dignity". Although we don't know for sure, we weren't in court.
In general, the situation here is strange, because we should have been informed. But, as far as I understand, this lawsuit had been filed before the company owner was detained. I do not rule out that now the judges themselves do not really understand how to behave, as the situation has changed dramatically. Perhaps, they are waiting for the instructions from above, and that's why they don't bother us yet.