Poland And Belarus Define More Exactly State Border For First Time Since USSR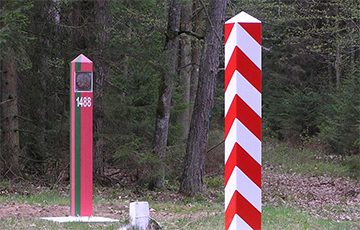 The work lasted eight years.
Polish and Belarusian border guards have completed the inspection of the state border between the two countries. This is the first such inspection since the proclamation of Belarus' independence in 1991 and its withdrawal from the USSR, Polskie Radio reports.
The work lasted eight years. During this time, they checked the numbering and location of all border signs and whether the dividing line between the two countries had changed. This can happen, for example, as a result of the shift of the river bed along which the border passes.
A special protocol signed by both parties in Hrodna shows that there have been no changes at the border.
The length of the Polish-Belarusian border is almost 428 kilometers, of which about 242 kilometers by water.