"Bloody Fireworks" In Minsk: Events Chronicle
7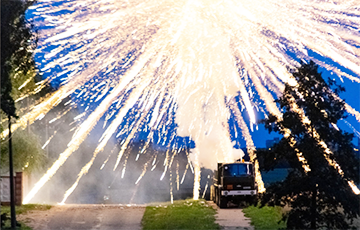 A tragedy scene has been restored.
During the fireworks on the official "Independence Day" on July 3, an emergency event took place in Minsk. According to eyewitnesses, several shells exploded too low. An elderly woman was killed by shrapnel wounds. At least three more people were injured. Radio Svaboda traced how the events unfolded.
The fireworks started after 22 hours after the parade. Fireworks were launched at six sites: Park Pabedy (behind the stele "Minsk - Hero City"), near the village of Zatsen, near the village of Navinki, on the territory of the old airport Minsk-1, near the Chizhouka cemetery, in the military town of Uruchie.
At 22:27, the first post appeared on social networks that the fireworks were suspiciously low, which provoked a very strong noise. But allegedly "nothing happened.
Later, photographer Zmitser Malakovich published a photo of the fireworks launch on the site in Chizhovka (at 22:24), where "something went a little bit wrong."
Когда что-то пошло чуть-чуть не так pic.twitter.com/1YzD4661bW

— Dmitry Molokovich (@dima_molokovich) 3 июля 2019 г.
At 10:48 p.m., the telegram channel of the blogger Nexta reported that one of the salute rockets went "wrong way" and a shard of it hit a woman.
The wounded woman watched the fireworks on the Svisloch River embankment next to Dinamo Sports Complex on Daumana Street.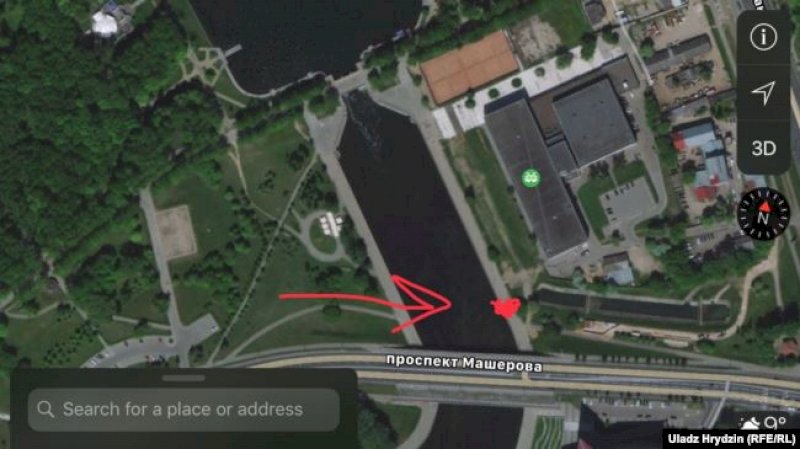 In the building of the sports complex, as well as in residential buildings on the adjacent Cherviakov Street, the glass was broken after the launch of the fireworks. The Svislach embankment was dotted with plastic and cardboard fragments.
23:53 A Radio Svaboda journalist arrived at the scene. Investigators were already working there. But the festive concert near the stele "Minsk - Hero City" still continued.
Park Pabedy, where one of the fireworks launch pads was located, was cordoned off by the riot police.
12:54 The first official confirmation of the incident - the Investigative Committee reported the death of a woman. In 2 minutes, the Ministry of Defense reports about 4 victims.
Only after the official confirmation of the incident the state media report very dryly about the incident.