Former Lukashenka's Assistant Sentenced Behind Closed Doors To 12 Years Of Imprisonment
15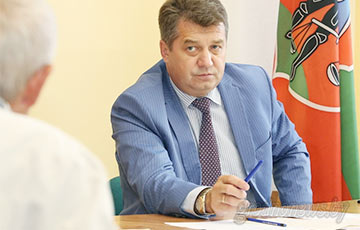 He has been detained for a bribe of $200,000.
Siarhei Rauneika, former Lukashenka's assistant in Hrodna region, was sentenced to 12 years in prison. Former head of the Boxing Federation Dzmitry Tikhamolau was sentenced to 2 years in prison, nn.by.
The Supreme Court has extremely limited the information about their trial.
Rauneika was accused of taking a bribe of $200,000. Businessman Aliaksei Aleksin gave him the money.
Earlier, in the 2000s, Siarhei Rauneika headed the Hrodna State Control Committee. In 2013, Rauneika was transferred to Minsk. In the central administration of the State Control Committee he was in charge of Hrodna region. And in 2015, Lukashenka appointed him his assistant in Hrodna region.