Record-Breaker: Belarusian Drivers Without the MOT Test VS Traffic Police
40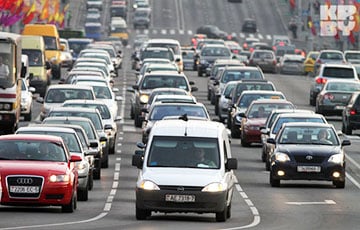 The most principal car owner lives in the Vitsebsk region.
Belarus continues the campaign revealing motorists that ignored the MOT test. As you know, the campaign of the state motor vehicle inspection and the traffic police will last until August 17.
Not long ago, the Department of the State Automobile Inspection of the Ministry of Internal Affairs of Belarus announced the anti-records of last year. For some reason, these data have been virtually ignored by journalists, but they are very curious and worth mentioning, abw.by writes.
It turns out that last year, 96 people were brought to justice 10 or more times for driving without the MOT test certificate.
"Taking into account that the minimum fine for further violation is 2 basic units, it would be wiser for these violators to pass the technical inspection in time," the Department of the State Automobile Inspection noted. And finally, who is he, a record-breaker?
He is a 39-year-old resident of Vitsebsk region, who has been liable 17 times during the year under Article 18.12, para 9 of the Administrative Code. According to the traffic police, he paid more than Br1.200 of fines.