Brest Activists: If the Plant Is Put Into Operation, Active Boycott Will Follow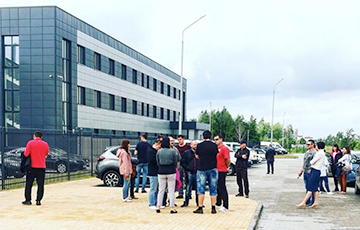 Not only Brest, but the whole country stands for fighters against the harmful plant.
Svintsovaya VartaTelegram channel of fighters against the battery plant near Brest writes.
- It has recently been said that if the plant is put into operation and the problem of toxic emissions is not solved, an active boycott will follow. To boycott not even the battery plant, but all agricultural products of the region. Its producers will inevitably become poisoners. And an active boycott is not just a call not to buy products from particular farms in the region, it is already aimed at suppliers, transporters, wholesalers and those who cooperate with this sphere in the region.
What is interesting is that this rumour comes from Minsk. The whole country stands for the Brest activists. And since a lot of agricultural products go to the capital, so Minsk residents should also be involved.
Of course, we are not talking about "accidental" car breakdowns on the M-1 motorway and traffic jams, but it is being discussed," Svintsovaya VartaTelegram channel writes.
Chin up. Not only Brest, but the whole country stands for us.