A United States Congress Delegation Arrived in Minsk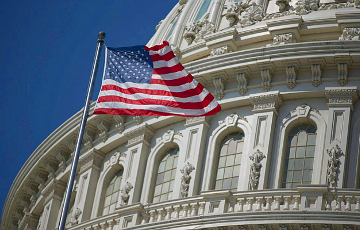 It's headed by House Member Mike Quigley.
The U.S. Congress delegation arrived in Minsk with a two-day visit. It is headed by a member of the House of Representatives, Mike Quigley, the U.S. Embassy in Minsk reports.
According to the embassy, this is the first visit of Congressman Quigley to Belarus.
"The delegation will meet with the Belarusian officials to discuss bilateral relations between the U.S. and Belarus and to emphasize the U.S. commitment to support the sovereignty and independence of Belarus," the statement of the diplomatic mission says.
Earlier, the Lithuanian news portal Diena.lt citing BNS Baltic news agency reported that the U.S. delegation headed by Quigley had visited Vilnius and met with Foreign Minister Linas Linkevičius. Diena.lt writes that the congressman is informed that Lithuania considers the construction of the Belarusian nuclear power plant near the state border and the capital of the country a threat to national security.
By the way, this is not the first visit of the U.S. official to Minsk this year. In March and July, Deputy Assistant Secretary of State George Kent visited Belarus. The official noted that the visits of U.S. representatives to Belarus will be regular, "as it happens in normal U.S. relations with other countries."