Zinaida Mikhniuk: Workers In Belarus Are Now 'Passed' From Employer To Employer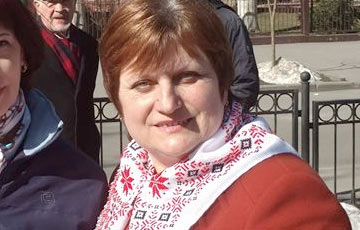 The new Labor Code has legalized slavery.
The new Labor Code of Belarus has legalized slavery, thus becoming the worst in the world: all the rights belong exclusively to the employer, it it allowed to pass a worker from hands to hands, and the employer has a right to dismiss an employee without explanations.
Meager positive moments are 100% nivelated by the negative ones, Chairperson of the Trade Union of the Radio-Electronic Industry Workers (REP) Zinaida Mikhniuk said to Radio Racyja. "The Code legalized forced labor. The employer decides everything, and a person can terminate a contract only upon its expiration. A month before, they file an application asking do dismiss him or her due to the contract expiration. Only then they can liberate themselves from slavery and go to find some other master to work under the same conditions."
According to Zinaida Mikhniuk, until workers realize that their power is in solidarity, they will see nothing good. For a start, it is necessary to quit the state trade unions, which are created to support the powers of the bosses, which are already unlimited. If the people are scared to do so, they need to at least elect a boss themselves, not to accept the offers of the superiors obediently. Fear and obedience do not bring prosperity, Head of the REP Trade Union Zinaida Mikhniuk believes.